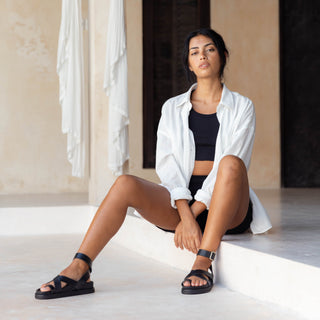 We are Liberté
We take great pride in producing high end quality products at a fair and honest price. Liberté stands against fast fashion and overproduction, we support a specific way of doing business with sustainability, Fair working conditions and an ethical approach being at the forefront. Liberté Leather proudly supports responsible shopping through our on-demand production.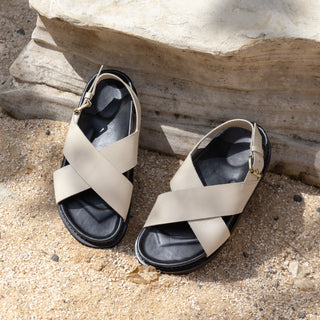 Our Sustainable Approach
We have strived for a commitment to the application of sustainable and ethical working methods. Overproduction in fashion is one of the world's biggest environmental threats. We refuse to make that problem worse. We only produce our products to order, meaning zero waste by proventing any overproduction. When you buy from Liberté Leather you are participating in the movement towards more sustainable fashion.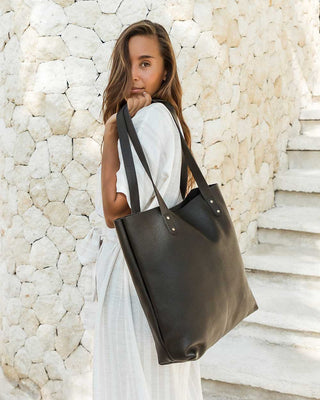 People of Liberté
We are a small family run company based out of Bali, Indonesia. We take pride in working side by side with some of Indonesia's most talented Artisans, they are the heart of Liberté. For every product sold a percentage of the sales go straight to the Artisan, besides the comission made from sales, our Artisans receive a base wage that is three times higher than the industry standard. When you buy a product from Liberté Leather, you are supporting local Artisans and a company that strongly upholds ethical practices, and this is something we are truly proud of.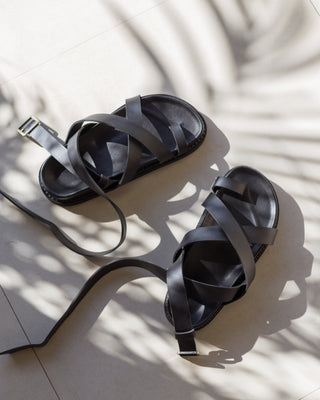 Ethical Approach
We make use of only responsibly sourced materials, and these materials are made into high quality products that can stand the test of time. Our products are produced with vegetable-tanned leather. As suggested by the term, vegetable-tanned leather is treated with entirely natural and organic tannins. Vegetable-tanned leather is safer for the environment, the consumer, and the producer. Furthermore, it yields a type of leather that develops a rich patina with age and use.